Aicad , the interior design Academy provides practical training classes in Interior Architecture and Interior design. Interior Architecture Course is a combination of Interior designing and Architecture.This course is very helpful for a person to understand both field in one course.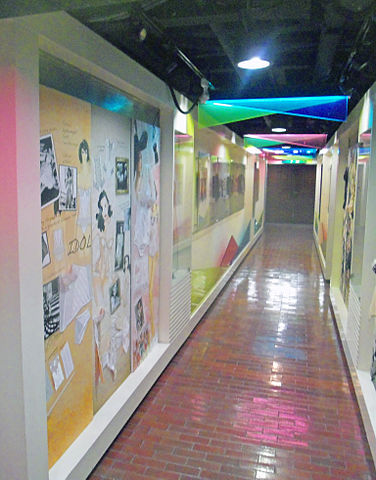 We have classes in South delhi – Kalkaji, Malviya nagar , hauz khas , green park , Saket and West Delhi – Tilak nagar ,uttam nagar , vikaspuri , rajouri garden , patel nagar  and East Delhi – Laxmi Nagar , Preet vihar.
Career with course of  Interior design and Interior Architecture
After the course of Interior design and Interior Architecture, candidate can become a leader, an Entrepreneur,Consultant,Freelancer,opportunities for job exist in real estate sector,Architect's firms,Interior designer's firms,Retail sector,Hospitality,Construction companies. AICAD ,the interior design academy provides placement support.
Professional diploma course of Interior Architecture – 2 years at AICAD, the Interior design academy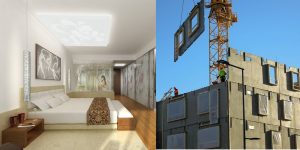 AICAD, the design academy provides professional training for courses – Interior Architecture, Interior Design diploma, Interior decoration diploma with PRACTICAL TRAINING, Live projects training from professional interior designers, Architects, Project Managers, Structural Engineers, Electrical Engineers, Mechanical engineers, Plumbing consultants, Project Management team, Site engineers.This Interior Architecture course is more better than interior designing course as it gives knowledge of both fields.
INTERIOR ARCHITECTURE COURSE HIGHLIGHTS
Semester -1
Aicad is always in the search of creativity, new styles, forms, texture and techniques.
Therefore in the first semester, there are 4 subjects only instead of 5.
Subject – Basics of Interior design and Architecture
Units & measurements
Drawings Tools introduction & application
Sketching
Lettering
Area ,space & volume calculations
Design elements (line,color,texture,form,shape,texture,light)
Design principles (Balance,Harmony,contrast,Rythm,Scale ,Emphasis & others)
Shadow and Reflections
Styles and themes related to interior design and architecture
Basics of drafting (Grids,Projections,types of views)
Interior design and Architecture styles
Subject – Google Sketchup software
This is the fastest 3D modeling software which is very useful for creating new concepts, form,shapes, presentation and walkthrough.
All will be covered in Interior Architecture course.
Subject – Space Planning
Plan space according to function
Spatial organisation (Centralised
Vastu, Linear, Radial,clustered and grid)
climate
Aesthetics
Subject – Research in Interior Architecture 
New styles
New Shapes
New Forms
New Techniques
Semester -2
Subject – Building material
Types of materials
Material rate & quality research
Eco friendly materials
Low cost building materials
Organization working on low cost materials
Case study on low cost building.
All will be covered in Interior Architecture course.
Subject – Building Construction
Doors – Types,Specification and detail drawing
Bricks and blocks- types,specification and detail drawing
Lintel – types and detailing
Arches – Styles,Types and detailing
Flooring – Types and detailing
Partitions – types and detailing
Ceiling – Types and detailing
Lintels
Subject –Practical training-1
Site visits
Workshops
Surveys
In house training
All will be covered which is relevant to Interior Architecture course.
Subject – 2D CAD software
All commands like line,move,pan,zoom,offset,fillet,arc,units,rotate,ray,erase,text,insert,blocks,copy,
Cut,boundary,pline,mirror,array,circle,options,calculator,area,xref,layers,layer state manager,dimensions,hatch,gradient,group,attributes,layers on , layers off,chamfer,rectangle,wblock,undo,stretch,join,explode and all others will be covered in interior Architecture course.
Subject – Photoshops
All commands like zoom,magic tool,crop,effects,layers,import cad file to photoshop.All will be covered relavant to interior Architecture course.
Semester -3
Subject – professional practice
All legal terms and condition related to a contract between client and designer or consultant will be covered.
Subject – Design studio
Residence interior and architecture concepts
Client requirements
Presentation and design development
Schematic stage of drawings
Working stage of drawings
Subject – Tenders
Tender type
How to prepare tender document
Notice
Co-Ordination with bidders
Negotiation with bidders or contractors
Subject – Building services
Electrical drawing layout
Plumbing drawing layout
Air conditioning systems
HVAC layout
Subject – Landscaping
Types of trees
Types of Pavers
Types of shrubs
Street components
Boundary wall design
Lawns design
Types of indoor plants
Semester -4
Subject – Design studio
Client requirements for corporate office design space with budget
Concepts design
Presentation
Design development
Working drawings preparation
Subject – Estimation and costing
how to calculate the quantity
how to calculate the cost of building
Subject – Project management
Design management
Documents management
Communication protocols
Introduction of Planning schedule used in Architecture and interior design projects
Subject –Earthquake resistant building designs
How to make building earth quake resistant
Web Case studies on earth quake resistant buildings
Latest Techniques
Subject –Practical training-2
Design involvement records on live projects
Site visits report submission
Join Aicad, the interior design academy if you want to persue your career with Interior designing diploma short time or Full time.