AICAD – Interior Design Courses in delhi short term, Part time , Weekend or Regular, 6 months.
Join AICAD,office cum training ground
We have 2 types of batches for interior design courses according to the candidates qualification.
1.TYPE 1 – For 10+2 candidates (Regular / Weekend Batch)
2.TYPE 2 – For B.Arch or Diploma in Architecture holders (ARCHITECTS OR ASST.ARCHITECTS) Regular / Weekend Batch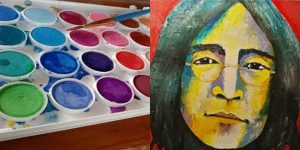 Interior design courses in Delhi part time | Professional Training | Practical training | Diploma | Short term | Weekend Course
CAREER OPPORTUNITY & PROSPECTS
Artist, Freelancer, Draftsman, Entrepreneurs, Interior designer assistant.
TYPE-1, Interior design Course (Short Term) Highlights
Sketching ,Lettering & graphics presentation
Design Elements of interior
Design principles of interior
History of Art
Interior styles
Google Sketch-up (software for 3D views, Walk through movies)
Artist exhibitions survey
Painting competitions
TYPE-2 , INTERIOR DESIGN COURSES IN DELHI Short Term FOR ARCHITECTS OR ASST.ARCHITECTS
Duration – 6 months
1. New forms research,candidate will be involved in parametric modeling and will understand the futuristic Interior design. (Artist exhibitions survey)
2. Create new / own style of interior instead of copying modern or any other style.(Google sketchup)
3 Types of interior design themes.
4 Bio Interiors
5. Green Interiors ( Ecofriendly materials,environment and science)
6.OFFICE TRAINING FROM ARCHITECTS
We provide Practical knowledge/office training from professionals( not just theory)
7.Site visits
8.Material knowledge (Coordination with Vendors, Market rates analysis)
Our Strength , WHAT MAKES AICAD UNIQUE
1. Aicad Studio provides Professional practical training so that candidates can gain the practical knowledge and can work independently as freelancer/consultant.
2. We provide digital training like Computer aided designs.
3. We provide on-site training.
4. 100% job placement assistance.
5. Parametric modelling training.
6. Model maker's training.
7.Google SketchUp training.
Aicad's trainers are professionals and provide live projects training this way candidates can learn and understand the interior design industry in better way.
After the interior design course,candidate can work independently as freelancer, consultant,factory owners,design studio owners.
To accomplish this goal,Aicad believes in in house training only.
ELIGIBLITY
In Aicad – Interior design courses in delhi after 10th or 12th.
Types of interior design courses with Aicad
Interior design courses in delhi part time / Weekend/full time
Interior design courses in delhi long term
Interested in interior designing course